3KM.ca was not involved in the creation of this content.
Gather the whole family together to cherish every dining moment together. Here are some useful ways to enhance the dining experience.
Make the space!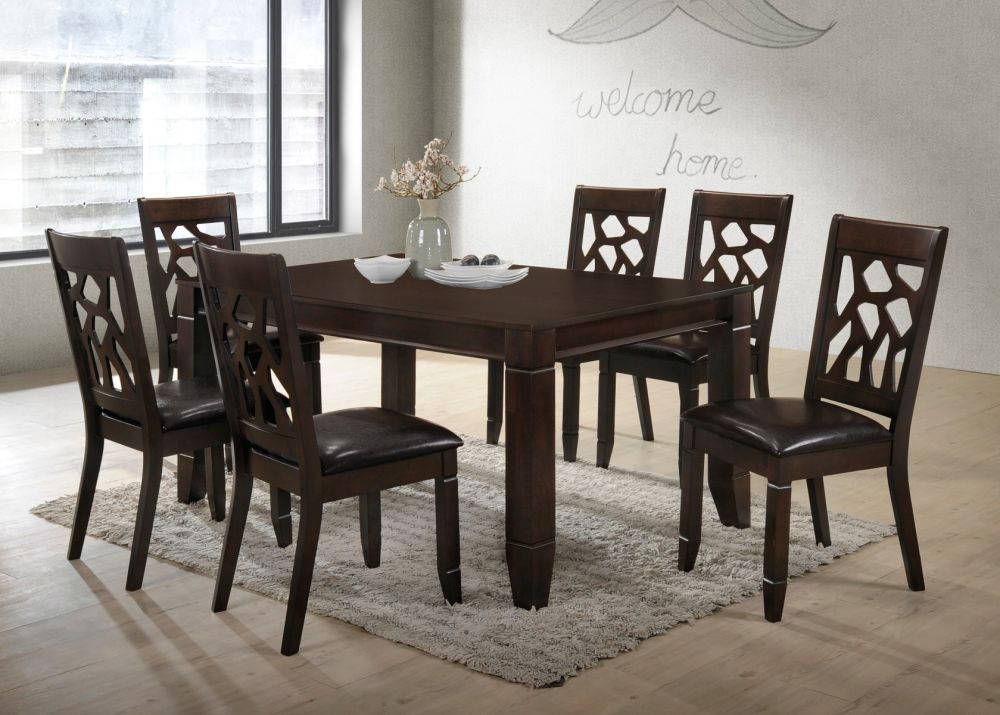 For enhancing the beauty of your home, a dining table set from Kitchen and Couch can help. The whole thing revolves around the amount of space at your place. Some dining room areas are small, some are large, some attached with the kitchen and some have shared space along with a living room. For smaller spaces prefer, going with the dinettes as they serve best in increasing the overall ambiance of the dining area. If you have a place that is larger than life, then you can definitely consider going with a dining set with either 8 or 12 chairs, but make sure to not cluster your space! For places where the kitchen and living room are shared, go for kitchen sets. They will compliment both the places elegantly without making it look any clumsy. It is important to show off the spaciousness of a room because people should not feel blocked in that space but need to be able to move around the room.
Chasing Natural Light – A dining space should look comfortable and have good lighting too. For a darker dining room area, try bringing in the light. You can hang a mirror on the opposite wall to reflect natural light. Also, hang vibrant paintings to increase lightning. Try removing outdated wallpaper and painting neutral warm neutral tones which are pleasing to the eye.
Centre of attraction – Dining Table Set
A dining table is an easier furniture piece for people to envision laying out furnishings. While setting up a dining room, the center of attraction is the table. Go for square or round tables for small rooms and rectangular ones for large narrow ones. Placing the pub style tables will look best near a raised kitchen counter. We suggest measuring your space before buying the dining table so we can offer something according to your space.
Finding the perfect dining chair
If you are somebody who wants to experiment with the dining chairs too, we are here for you! We truly understand, some people might not like the side chairs attached to the dining room set, so we provide you the option to select your preferred chairs that you would want with the selected dining table. With the counter height and pub-style dining chairs, consider going with bat stools. They will provide the perfect bar-like look to your area. For more comfortable seating, choose from a wide selection of fabric or velvet dining chairs which are usually tufted on the back and showcase prominent nailhead detailing. For a yet classic look, go for the wooden chairs with leather seating, they would provide a classy edge and complete your dining space.
Don't forget the accessories!
If you have purchased a dining table set, match or contrast some accessories that would go with it, to finally complete your shopping. For large dining tables, go with candle holders that are exquisite and creative. If you wanna tone it down a little, go with the beautiful plates or bowls set which will not only enhance the beauty of the dining table but will also add a functional value to it. Lastly, if you got something smaller in size, a small designer tissue holder would work. Again, it's a functional and minimalist accessory added to your dining table.
And that's how with not so much effort, you are able to create your dream dining room area and add more value and character to it. If you feel any hassle, our experts at Kitchen and Couch are always there to match the best piece for your space.
3KM.ca was not involved in the creation of this content. Information contained on this page is provided by an independent third-party content provider. 3KM.ca makes no warranties or representations in connection therewith.