3KM.ca was not involved in the creation of this content.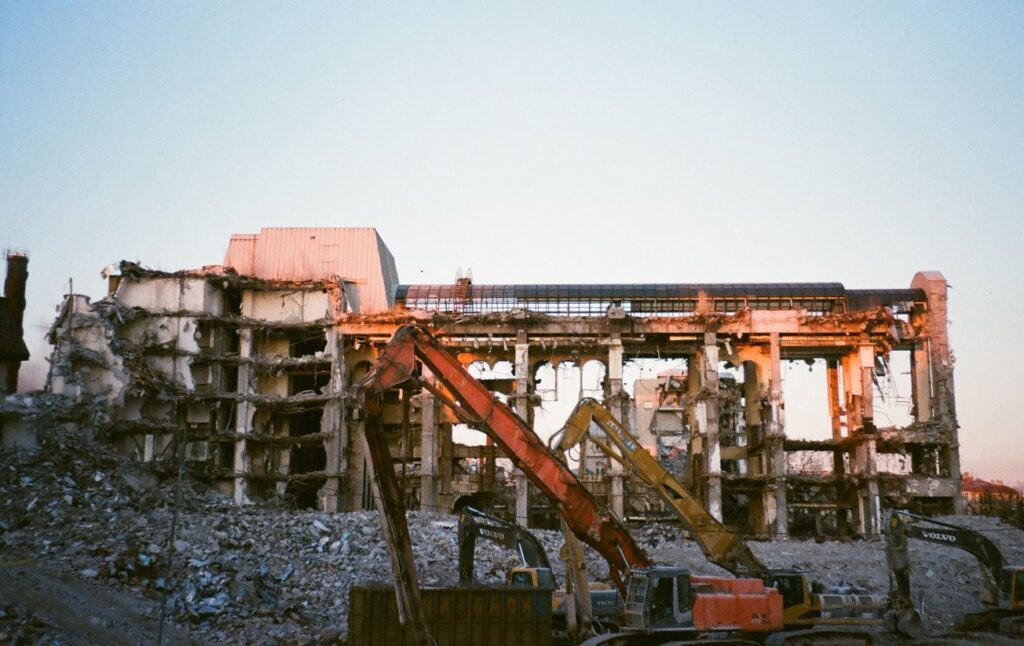 Demolition is one of the main activities of a demolition company. In this process, an expert team of demolition experts surveys the building or structure that needs to be demolished, and follows the correct method so that there is no damage to the building and the nearby structures as well. Professional demolition contractors are well-versed in demolishing commercial and residential structures. When choosing demolition companies Vancouver, we recommend you opt for one with a lot of experience in demolishing buildings and structures of all scales.
You need to choose a company that offers the best qualify of post-demolition clean-up services as well. Cleaning up the site post demolition is more important than the actual demolition activity itself. If the hazardous, toxic, radioactive, flammable and dangerous materials are not discarded safely from the demolition site, it can cause many problems to the people and environment around the building.
Here are some of the common methods of demolition used by experts all over the world. The size of the building, style of construction, area around the building, and other related factors play a vital role in deciding the demolition method to be used.
Implosion
Known as explosive demolition, implosion is the method in which explosives are used to demolish a building. The foundation and the vertical supports of the buildings are destroyed when the explosives detonate. These explosives are usually placed at the base of the building. Cables are tied to the building's vertical supports, so that it falls in a controlled manner without causing any damage to the nearby structures.
Implosion is used for detonating large buildings, power plants, industrial units, huge factories and more. An expert team surveys the building in advance to plan the location of explosives, type of explosives and other important points. This way, at the time of the explosion, the building collapses in a controlled and efficient manner.
High Reach Arm
This method of demolition is used for buildings that are over 66feet tall. A huge excavator with a powerful demolition arm is used for making tall buildings collapse. The demolition arm consists of three provisions so that different tools like crushers, shears and hammers can be fitted into it.
Usually used for concrete, steel and other reinforced buildings, the high-reach-arm method of demolition is considered one of the safest demolition methods today. Here, the tools help break apart the building from above, so that top-down demolition takes place in a systematic manner.
Wrecking Ball
Though it is a conventional method of demolition, it is not considered to be safe. Here, a wrecking ball, weighing about 13500 pounds, is used for demolishing a building. This ball is suspended from a crane, and it is used to give the building severe blows one after the other to make it crash into bits.
However, this method is very risky because if the wrecking ball is not controlled properly, it can cause blows on nearby structures or power lines causing fire accidents, damages to nearby property and more. Also, there is a great deal of dust and noise involved in the wrecking ball method of demolition, which doesn't make it suitable for residential buildings.
Trust demolition company Vancouver with your demolition needs.
3KM.ca was not involved in the creation of this content. Information contained on this page is provided by an independent third-party content provider. 3KM.ca makes no warranties or representations in connection therewith.