SUVs have been popular for many years now, and these days there have been many different types of SUVs for families to pick from. One of these types is the midsize SUV with a 3rd row of seats, which works great for larger families. And in this segment, the reigning champion is the Kia Telluride.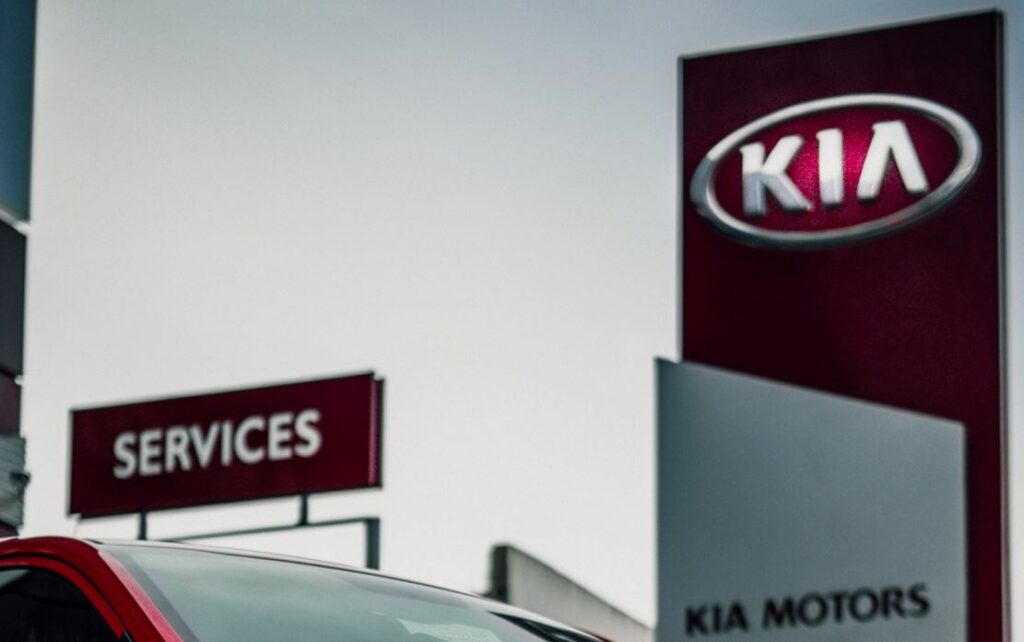 Popularity
There's no doubt that the Kia Telluride has been a success, ever since it launched in 2019 for the 2020 model year. Sure, on paper it doesn't look all that special. But its good looks, terrific interior, long list of available equipment, roomy space, and terrific reliability has made it a hit. That's especially true when you consider the comparatively affordable prices.
This is a midsize SUV with a 3rd row of seats, and families have bought in to its allure. The sales have been strong, and the 2021 sales so far has increased by 68% compared to 2020 sales.
It has earned its spot among Car and Driver's "10 Best" lists for both 2020 and 2021, and for both years has also received the Editor's Choice awards. Kelley Blue Book also proclaimed it as the Best Buy award-winner for its overall value. Consumers have given it top scores for just about all section, including reliability, safety, comfort, and value.
Basically, you're getting the SUV you've always dreamed of, but you only pay about $50,000.
The 2022 Kia Telluride Prices
The prices are a bit higher, but you can always blame inflation for the price increases. Besides, these price increases are relatively minor.
The price of the new base LX FWD trim is now $34,015. That's a price increase of only $600 from the price of the 2021 base model.
The front-wheel-drive S for 2022 costs $36,515, which isn't all that bad either.
The EX FWD now costs $39,015 and that's mere $200 increase.
The top-of-the-line SX trim costs $43,915 if you stick with FWD. That's also just a $200 price bump.
The AWD is also available for all trims, and it still costs an extra $2,000.
What You Get for Your Money
You still get the old naturally aspirated 3.8-liter V-6, which gives you a rather basic 291 horses with 262 lb-ft of torque at 5200 rpm. But the Kia Telluride has been freshened for 2022, with some notable changes.
The basic look is still the same, which means that most people find it attractive. The handsome styling retains the "tiger nose" grille, but it now sports the new KIA logo. The grille mesh is also no longer chrome, and instead it's now blacked out.
Every trim level now gets the Navigation Based Smart Cruise Control-Curve. This is a type of adaptive cruise control which uses navigational information for speed adjustments. It can adjust the speed for oncoming bends, and then returns the previous speed afterwards.
Some of the more luxurious features that were standard only on the higher trims are now also standard for the LX and S trims. These include:

automatic climate control

semi-autonomous highway-driving assist
The Telluride interior has always been relatively upscale, and these new improvements just make things even better.
The Kia brand doesn't quite have the clout that other more famous car brands have, and so it has to rely on actual vehicle performance to prove its worth. And the Telluride doesn't disappoint. Everything you get—the handsome styling, the upscale interior, and the undeniable value—is worth the money you spend. Even the 0-60 sprint in around 7 seconds is not bad for a 3-row SUV.
In the end, you're getting what you'd normally get from a luxury SUV, without paying luxury SUV prices. You just have to deal with the snobbery you might encounter when driving a Kia.
Final Word
So, does the Kia Telluride keep its title as the best midsize 3-row SUV? That's always a personal assessment on your part, and it all depends on your particular preferences.
Yet it's hard to argue against the undeniable appeal of the Kia Telluride. It offers ample space, comfortable rides, predictable handling, and reassuring durability. There's a long list of equipment to enjoy, and the AWD is available for all trims.
The prices are certainly terrific, and its value for money proposition is almost unbeatable. Basically, with the money you'll spend on the Kia Telluride, you'll be hard-pressed to find a better SUV than this for your family. The only SUVs that can surpass this SUV will cost you a whole lot more.
But do you really need something better than the Kia Telluride? Stick with this excellent ride, and enjoy the price savings as well!