3KM.ca was not involved in the creation of this content.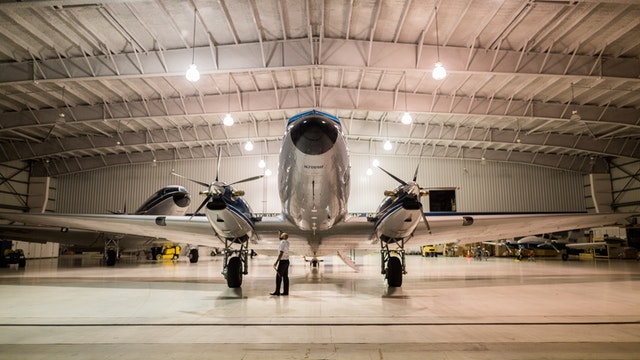 Airplane hangars have specific requirements that are required to be met to ensure safe operation as a highly functional hangar. It is also important to ensure careful & secure storage of the aircraft along with the safety of those using the hangar. When you would make use of a steel building for an airplane hangar, you will also benefit from custom dimensions to easily store almost any size of airplane.
A steel building also offers access to tailor-made open floor plans for ensuring the airplane hangar is flexible to the aircraft or owners needs. A tough and durable steel building like that will require minimal maintenance. Whether you wish to store a small plane or a number of large-sized aircraft, here are some reasons you should opt for a steel building:
#Safe
Our steel building is specifically designed for the rain, snow, wind and seismic loads that the Canadian National Building code requires. A hangar is expected to be well-constructed for offering safety for the plane, its entire crew, and passengers. Moreover, it is crucial that the hangar does not feature several support columns. At the same time, it is important that the building should be manufactured using hardy & durable material like Canadian made steel.
Steel is known to fit every budget type while offering long-lasting strength. It does not require a higher level of maintenance while delivering the assurance of structural integrity throughout.
#Secure
A steel building designed as an aircraft hangar offers the assurance that it is going to be highly secure. Tools, machinery, and planes that are mostly stored in hangars tend to be expensive. You would like to ensure that the hangar gets securely closed while also opening easily whenever required.
Tough doors, the ease of adding strengthened locks, and the utilization of steel for the roof & wall structure helps in delivering the assurance that you are able to store the aircraft in a safe & secure environment.
#Spacious
In addition to its strength, rigidity, and security, stainless steel tends to be a highly flexible material for buildings. A steel-based aircraft hangar of any design & size can be built easily. This implies that whether you look forward to housing a two-seater aircraft or the one featuring several private jets, you can enjoy the overall benefits of a steel airplane hangar –offering you the much-needed space.
An open-floor space design implies that the airplane can be easily maneuvered inside the steel building. Moreover, it becomes seamless to taxi in & out of the steel building as per the requirement.
#Durable & Long-lasting
One of the major benefits of using steel as the building material for aircraft hangars is it turns out to be immensely durable as well as strong to last for several years. Such a building is capable of withstanding knocks & bumps along with scratches. Moreover, the building only requires minimal ongoing maintenance to offer the expected level of decades of durability.
Make use of our top-quality Canadian steel for your metal building aircraft hangar.
3KM.ca was not involved in the creation of this content. Information contained on this page is provided by an independent third-party content provider. 3KM.ca makes no warranties or representations in connection therewith.