3KM.ca was not involved in the creation of this content.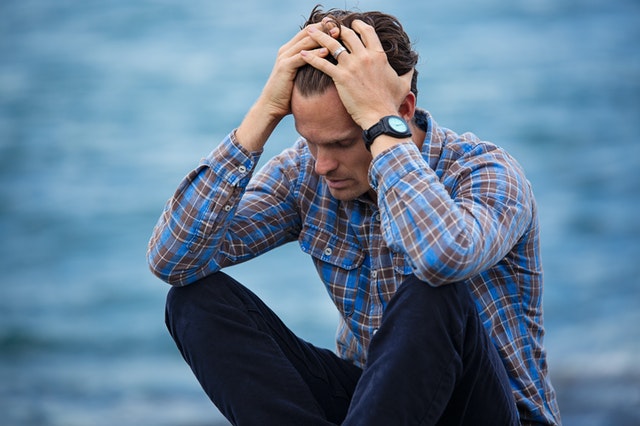 An occupation is strongly tied to an individual's identity and sense of self worth. Not only does being employed provide the financial support to enjoy one's life and pay for the necessities, it also provides a sense of accomplishment and development. Therefore, losing a job can be incredibly difficult to handle and can lead to serious psychological effects.
If you have recently been terminated, you may find yourself feeling many of these psychological stress indicators. Your future is uncertain, and you are unsure if you will be able to find a new job to support your family and pay the bills. These feelings are completely normal, but can manifest into feelings of psychological distress and mental illness if they are not effectively managed or maintained.
Depression and Anxiety As a Result of Job Loss
Unemployed individuals are vulnerable to mental illness and severe emotional distress, which can result in a diagnosis of depression, anxiety, or other conditions. Additionally, the longer an individual remains unemployed, the more severe their psychological distress may become.
Depression is common in the unemployed population. A 2018 study conducted by the International Journal of Environmental Research and Public Health found that, of the sample of 244 unemployed individuals, only 5.7% did not show any symptoms of depression. These individuals may develop feelings of unworthiness, extreme sadness, loss of motivation, lack of energy, or possibly loss of interest in activities they previously enjoyed.
Anxiety is often caused by excessive worrying that comes with losing a job. Individuals who have lost their jobs are constantly worrying about the near future, such as where their bill payments will come from and how they will sustain their lifestyle, or how their peers will view them. This anxiety can become incredibly stressful and place limitations on an individual's ability to function to their highest capacity and could also potentially prevent them from being able to continue to move on and find a new job.
Financial Strain and High Stress Levels 
The most stressful component of losing a job is the amount of financial strain that can build up for the individual. This is especially stressful for single individuals or those who have been the sole provider in their household until this point. As a result, this situation may force an individual to undergo rapid changes that they are not mentally prepared for. 
Sacrifices will need to be made within the household, which can cause stress and lower one's quality of life, especially compared to that which they were previously enjoying. This is particularly relevant for individuals who have lost middle class jobs and must adjust to a new income bracket for their household.
Grief, Loss of Self-Worth and Identity 
Feelings of grief may manifest when an individual loses their job as they are also losing a piece of their own identity as well as a daily routine that had formed a lifestyle schedule. For example, an individual who was the main source of income for their family household may feel worthless after losing their job and becoming unable to remain a main financial provider. They may feel as though their position of authority has been eliminated.
Additionally, having a job provides an individual with a sense of purpose. Working people develop a routine with daily activities that revolve around their occupation. When this sense of purpose has been eliminated, an individual may lose their self-worth and their identity, which can in turn cause psychological distress.
Relationships 
An individual's relationships can become severely affected after losing a job, particularly romantic relationships, family relationships, and social relationships. When these relationships are affected, the individual may become susceptible to depression and mental illness as well as health problems as a direct result.
Family relationships can become strained when one of the parents loses their job, which is directly impactful of the psychological state of the unemployed individual. Children in particular can become affected by a parent's job loss, which can in turn cause more stress to that parent. 
There is a significant social impact individuals who have lost their jobs undergo, as the social meaning of being unemployed is often associated with negative connotations. Unemployed individuals in society tend to be looked down upon and feel as though they are of lesser value according to certain stigmas. This can take a toll on an individual's ability to function in society and feel comfortable being in society with other people. 
We can Help
Additional psychological stress can mount if the individual was not justifiably terminated. In situations when an employee is terminated without just case, the employer may be required to provide the employee with severance pay. If you are under the impression that your termination was unwarranted, get in touch with an employment lawyer who can assist you in filing a wrongful termination claim.
Visit us at hamiltonlawyers.com or call our offices at 905-333-8888. Our employment lawyers will be happy to set up a free, no-obligation consultation to go over your options and determine the best course of action for you.
3KM.ca was not involved in the creation of this content. Information contained on this page is provided by an independent third-party content provider. 3KM.ca makes no warranties or representations in connection therewith.