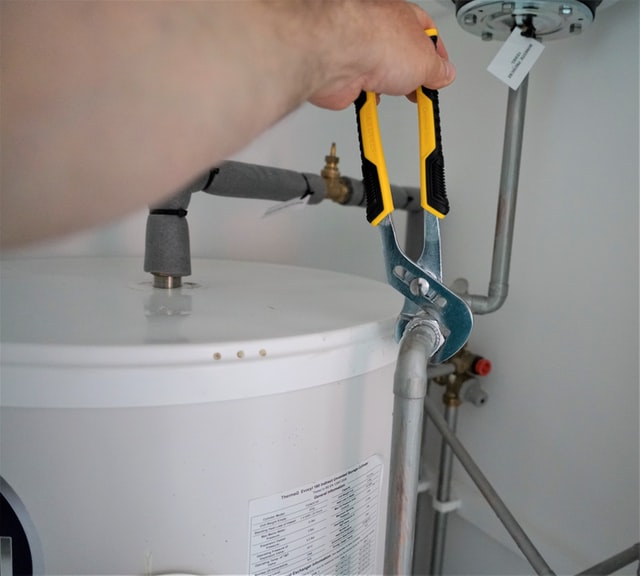 Plumbing is one of the most important areas every Canadian business should keep an eye out for in their offices. Since plumbing systems work behind the scenes, it's easy to disregard its importance. But if things go south in your office plumbing system, you can kiss your day-to-day operations goodbye for the next little while. To help your plumbing system last longer and become less of a hassle, Vlad Bartkov, CEO of Mister Plumber and a professional plumber from Toronto, shares 7 quick tips for staying on top of your office plumbing.
1) Replace Old Equipment

Plumbing systems are one of the most complex appliances in any business. To ensure that it works properly, you need to replace all old equipment with new ones on a regular basis – every 3-5 years. Old equipment can cause all sorts of damage to your plumbing system, so it's important to replace everything for any major modifications or maintenance work.
2) Preventative Maintenance

Old equipment isn't the only thing that causes damage to your office plumbing – wear and tear do too! To avoid potential issues with your plumbing, invest in preventative maintenance. This can include quarterly or semi-annual inspections by a professional, as well as proper cleaning and flushing of your system on a regular basis.

3) Check for Leaks

Leaks are one of the most common issues with plumbing systems – and they can also be one of the most costly to fix. That's why it's important to check for leaks on a regular basis and fix them as soon as you can. You can do this by checking your water meter (if you have one) or looking for any evidence of water damage around your office.

4) Perform Annual Maintenance

If you're looking for an easy way to ensure that there are no disruptions atop your plumbing needs, then doing annual maintenance is the way to go. This includes a complete inspection of your plumbing system, as well as cleaning and flushing of all the major components. It's a little bit of work, but it can save you a lot of headaches in the long run. You can hire local plumbing services to come in periodically and ensure everything is running smoothly.

5) Insulate Pipes

There's nothing like a frosty Canadian winter. That's why businesses all around Canada must winterize their office plumbing systems. Pipes that are exposed to the cold can easily freeze and burst—so you should consider insulating them! This can help to prevent any serious damage to your plumbing system and keep you in business all winter long.

6) Regularly Drain Pipes

In the summer, it's important to keep your office plumbing system running smoothly by regularly draining your pipes. This will help to avoid any build-up of dirt, grease, or other debris that could cause clogs or other issues in your plumbing system. You can do this by draining the water at least once every 3 months, depending on how often you use it.

7) Keep a professional plumber on your hotline

When you're busy running a business, you probably don't have time to get your hands dirty with broken pipes. Safe bet?
When it comes to plumbing, it's always best to leave the work to the pros like Vlad at Mister Plumber. They can handle inspections, large repairs, renovations, or expansions of your office plumbing system professionally. And if something goes wrong, they're always just a phone call away.

Conclusion
So there you have it – 7 quick tips for keeping your office plumbing system in good shape. By following these tips, you can help to prevent any major disruptions in your day-to-day business operations and keep your plumbing system running smoothly. And if you ever do run into any problems, be sure to give Vlad at Mister Plumber a call!