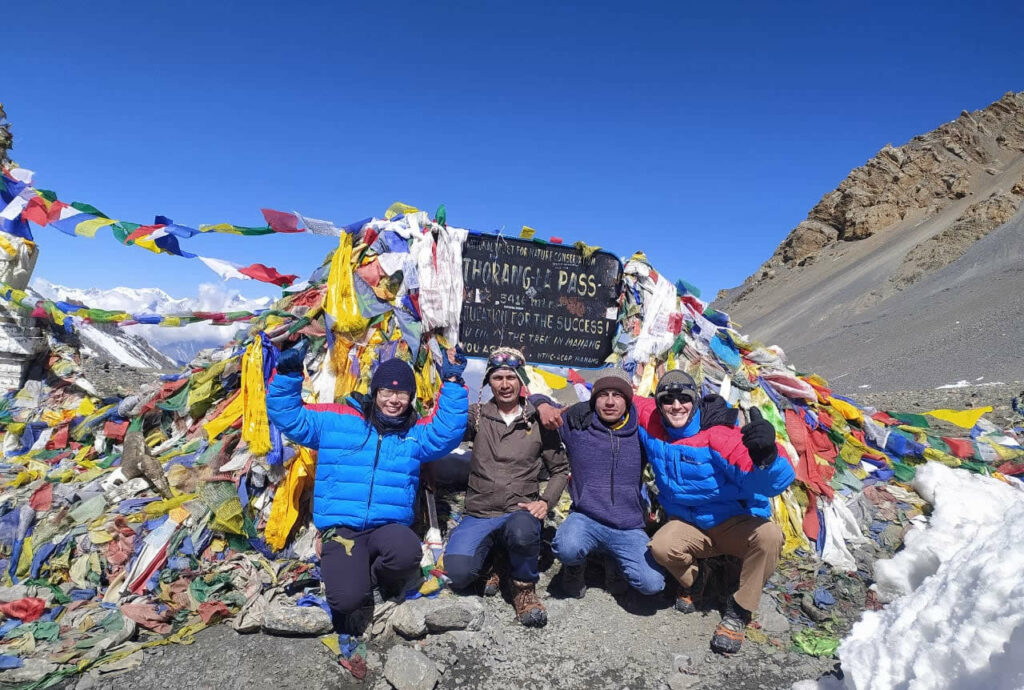 Although Nepal is a small and safe country to visit, it is always good to familiarize yourself with a few fundamental travel guidelines before embarking on your vacation. This may unknowingly assist you, and you may later be grateful for seeing it at the appropriate time.
1. Be sure to make Permits for Trekking in Nepal
You'll need a TIMS (Trekkers Information Management Systems) card if you wish to trek in any of Nepal's national parks. This is essentially a compulsory trekking card for all treks in the country—however, some more isolated excursions like Trek to Everest Base Camp.
For example, if you want to trek in the Annapurna region, you'll need an Annapurna Conservation Area Permit (ACAP). It is created specifically for the Annapurna Region.
These trekking permits can be obtained in Kathmandu or Pokhara. You'll need a valid passport, a visa, two passport-sized photos, and some cash to obtain these permits. However, if you are an Indian, you will not be required to show your visa or passport.
Permit cost depends on whether you are trekking alone or with a group. Trekking solo is significantly more expensive than trekking with a group. As a result, it is recommended that you join a group to save money and avoid loneliness.
2. Be sure to check the best time to Trek in Nepal
Various people have different weather preferences, so make sure to figure out which season is best for you. Remember that your decision does not have to be affected by others.
We recommend trekking during the post-monsoon season (late September to late November) when the weather is bright and dry and visibility to the mountains is at its best. While it may be busier during peak season, this is the most fantastic time to see Nepal at its most beautiful. If you want to avoid crowds while still seeing clear vistas of mountains and hills, you can go trekking in the spring (February to April). On the other hand, trekking in January can be challenging, but it is possible to have the right gear and equipment.
3. Avoid dance clubs in Kathmandu and Pokhara
In Kathmandu and Pokhara, stay away from dancing clubs. These are tourist traps where you will be misled into purchasing drinks and food at ridiculously high prices. It is also commonly acknowledged that some sex workers in Kathmandu and Pokhara operate under the cover of legitimate businesses such as massage parlors, cabin restaurants, lodges, and dance bars. Some of these locations have a history of abuse and harassment. Customers must be more cautious since sex workers can go to any extent to attract tourists and entice them into the sex trade.
4. Keep additional essentials on hand
Apart from monitoring the weather forecast, there is one other aspect to note when planning a trek. Yes, it is essential to pack self-sufficient trekking equipment that will be useful when nothing else is available. For your electronics, include a universal plug and voltage adaptor kit. Note that Nepal operates on 220 volts. Always keep tissue paper, toothpaste, toothbrush, comb, and hand sanitizer. Make sure you have lip balm, sunscreen, and essential medications ready, such as paracetamol and painkiller.
5. Try to be flexible
While in Nepal, do not rely on timetables and timings that have been verbally or non-verbally committed to you. They might not start when they say they will and wind up interrupting the rest of your routine. Certain events, such as weather and political situations that are unanticipated and beyond your control may force you to adjust your schedule before or during your trip. As a result, maintain a time buffer between your big plans and programs, especially if you have a firm stop date to meet.