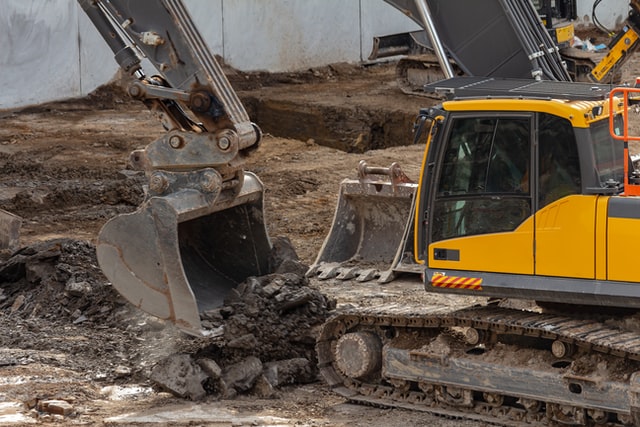 Do you have a project that needs major excavation? Then you would need a professional excavation contractor to avoid delays in your project and unpleasant surprises. However, it is not an easy task to hire the right excavation contractor who can meet all the requirements of your commercial or industrial project. Below are the top 5 tips which can help you to find the best excavation contractor for yourself.
1. Begin with an online search:
If you are looking for an excavation contractor online, you need to make a careful plan as this task involves spending cash and adequate time. You can use draft designs, engineering drawings, or mud maps to demonstrate your complete project plan. Also, look at the company's equipment fleet to determine whether they specialize in their excavation job.
2. Consider your project requirements:
It is imperative to consider all project requirements while looking for a contractor. If you ignore any fundamental aspect of your project, it will fetch you an unproductive and failed project. In addition, you need to ensure the charge that the contractor is charging. If your contractor charges hourly rates, ensure that all machines and equipment are properly coordinated with your project; otherwise, it may take a longer time to complete the project and will cost you more. Take suggestions from different excavation companies Vancouver about how they plan to execute the project and their strategies.
3. Right skillset and performance:
Skill and performance are essential factors in an excavation contractor determining your project's success or failure. Therefore, ensure your excavation contractor is utilizing authorized and proficient operators and completing all the prerequisites.
4. Work history:
Check the work samples of your contractor to ensure their handwork. It will give you evidence about how they will manage your project and whether they are competent enough to take your project. It is important to check the past project samples and assort their work to determine if they have a proven track record of success or not. It is always advisable to go for an experienced contractor who has handled projects similar to yours
5. Seek references
Selecting an excavation company based on appealing website content won't give you a great result as every company would display its best work. It's always advisable to seek references for your excavator's former clients to verify the company's credibility. In addition, contacting a company's previous clients would help you to learn additional details about the company, such as whether the project was completed within the deadline and budget estimate.
6. Request for a price quotation
Deadline and prices involved in an excavation project fluctuate greatly due to several factors such as equipment used in the project, the complexity of the excavation project, and location. So you must request a quote from your excavation contractors Vancouver and determine if the charges are within your budget. You can also compare the prices of different excavation companies and make an informed decision. However, beware of excavation companies that offer exceptional low bids since there remains a risk of getting low-quality materials in your excavation project.