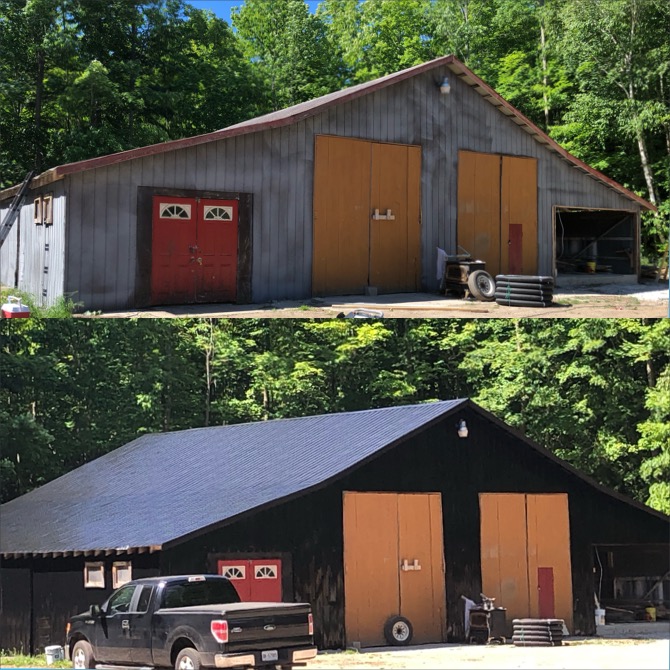 When you plan to take care of your old barn, it's most important to care for the barn roof. It is the most crucial part of any barn structure as it shelters the barn from harsh weather conditions.
An old barn can last a very long time if it has a sound roof and solid foundation. The easy solution to taking care of an old barn roof is to paint it from time to time. You can choose to paint it all by yourself or hire a professional barn roof painter who can help you with his experience and skills.
There are many reasons you should paint your barn roofs. Here are some of the significant reasons for your consideration.
To Avoid Leaks
The worst thing that can happen to a barn is roof leaks. Barns are designed to protect agricultural products and instruments. Roof leaks mean that your valuable farming products will be vulnerable to rain and snow.
Painting the barn roof from time to time will help you to get rid of the leaks. Your barn roof will remain new even after a long time. It will also save you some bucks that you may have to spend to mend the roof leaks.
To Protect from Harsh Weather Condition
You all know that the weather in Canada is not so kind. The weather conditions are too harsh for the barn to stay in good shape.
Painting a barn roof is one of the few things you can afford to do to make your barn long-lasting in challenging weather conditions.
For Proper Heat Management
Many farmers use the barn as a part-time residence too. To stay close to the farming land, they may have to last very long under the barn roof.
If you use proper barn paint, you can manage to control the interior temperature of the barn. A good colour helps to reflect the heat and allows the barn to stay more relaxed than usual.
To Make Your Barn Beautiful
The barn is not just a shelter for farmers to aid their agriculture or farming works. It's a matter of heritage too. Many farmers are proud of their barns.
Suppose you see the photos of many barns across Canada. In that case, you'll understand that their owners didn't want to compromise with the beauty.
So, barn owners always love to see that their barn remains as colourful as new. That's why they don't just want to paint the barn roof; they also want to paint the barn altogether.
Painting the barn roof gives the barn a charming look. It helps the barn stay new even after a couple of years.
If you don't paint your barn roof on time, your barn won't last too long. You may even have to replace the barn roof if the damage is too much. It will cost you even more.
Replacing the barn roof is problematic too. The barn would lose its original integrity and symmetry.
When you choose to paint your barn, try to be selective about the paint colour. Some colours absorb heat more, and some colours reflect heat more. Depending on the weather condition, you should decide what colour you should use to paint your barn.