3KM.ca was not involved in the creation of this content.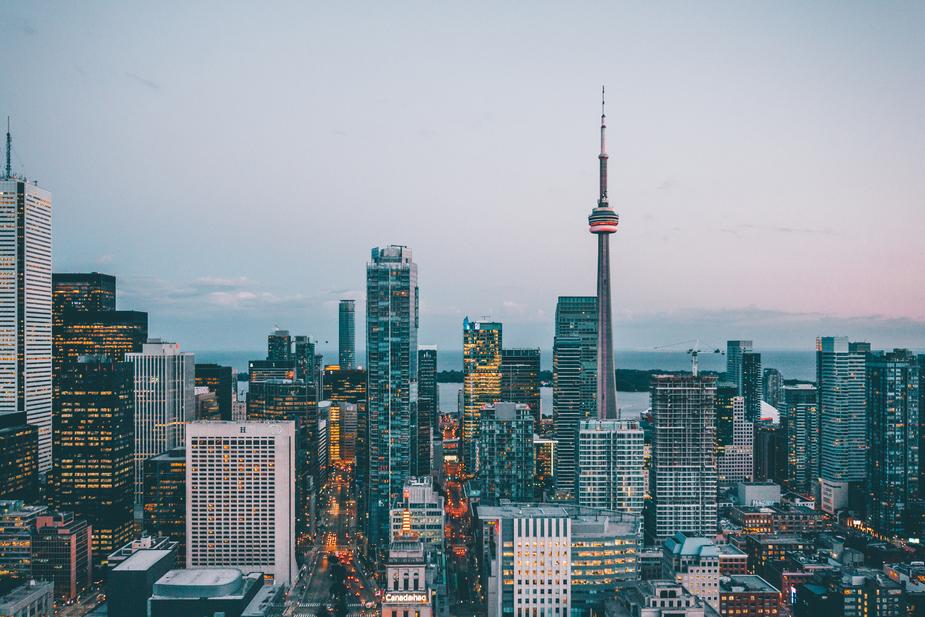 As more and more urban-dwelling cities race to join the taller cities of the world, Toronto is not left out. In North America, Toronto has the third-highest number of skyscrapers; 77 constructed, 32 being constructed and 92 at different stages of approval.
Toronto is said to be on the path to surpass Chicago in its number of skyscrapers. The reason for this has been attributed to the fact that it is a young city.
Toronto is rapidly developing and is seen as a leading epicenter of urbanism.
According to John Straube, an associate professor in the department of civil engineering and the school of architecture at the University of Waterloo, it's a milestone that has been long on the horizon.
He says: "Part of the reason we're getting a lot of skyscrapers is that we're a younger city and we're reaching our peak. Chicago did that more than 39 years ago."
Often called the skyscraper birthplace, Chicago is renowned worldwide for having a large variety of iconic structures, built in a wide array of architectural styles.
But according to Straube, there's a distinction in the developmental styles of both cities, one that has given Toronto the edge of advanced technology and economics-driven architecture.
"We are building skyscrapers in an age today where we know a lot more about skyscrapers. That means we start driving it not on iconic architecture but more pragmatic economics-driven architecture."
Some of the buildings that are set to redefine Toronto's 'peak' include:
SkyTower, 95 Storeys
Set to be completed in 2024 and designed by Hariri Pontarini, Skytower will be the tallest building in Toronto just behind the CN Tower at a proposed height of 1028ft. It will have a record-breaking 95 Storeys and over 800 condominium suites. These condos will be available in the range of 520 to 2,309 square feet. The base prices of these condos is $800,000. To learn more about Skytower visit Condo Mapper.
Mirvish+Gehry, 92 & 82 Storeys
Mirvish + Gehry is a double tower project sited at the epicenter of Toronto's entertainment district. The twin towers with 82 and 92 stories respectively will house 1,716 units. The project is still under construction.
The One 85 Storeys
The one is an 85-floor skyscraper developed by Mizrahi Developments. The beautiful structure is located at 1 Bloor Street West, the very heart of Yorkville. Housing 416 units that range between 1352 and 6937 square feet, The One will be completed in 2023.
50 Bloor Street West, 70 Storeys
Ascending from Yorkville's Holt Renfrew, 50 Bloor Street West is a mixed-use skyscraper with 70 stories. The lower floor will be used for retail stores and as office spaces. The upper floors will house about 600 units to be used strictly for residential purposes. Learn more about 50 Bloor Street West on their website.
Conclusion
Toronto though young is finally reaching its peak with evolving skylines that speak of urbanism and are redefining the culture of architecture in today's world. Although there are questions about the durability of these buildings and their possible impact on the environment, there is no denying that the Toronto skyline and economy are experiencing a historic shift never before seen.
3KM.ca was not involved in the creation of this content. Information contained on this page is provided by an independent third-party content provider. 3KM.ca makes no warranties or representations in connection therewith.